The 2nd Sat in May is officially National Dog Mum Day. Yeh!
If people with kids can celebrate their life choice, why can't I celebrate mine? After all, that is what Mother's Day is – a life choice!
More and more women are choosing to become fur parents than child parents for many reasons. The love is real and strong just like a 'human' child. Being a dog mom is an important job and there have been many studies that prove to mother a dog has some valid correlations with mothering a child. Yet it is barely recognised.
When you tell someone it is National Dog Mum Day you are often met with rolling eyes and an "OMG you are joking" from mothers, which is basically saying it is not real or important. That is because many of them think that being a Mother is the best, most important job in the world and to celebrate Dog Mum Day is making a mockery of their day.
Of course, us dog mums love our dogs like real children. It is no less important or less valid. For me, my dogs are the core part of my family, they are the very heart. I worry about them, I care for them, I feed them, entertain them, and have unconditional love for them just like a human child.
My beautiful furbabies – Tia, Latte & Neo were all fostered from the RSPCA then officially adopted. They are my world and to me, they are so much better than human kids because they come without the baggage and cost.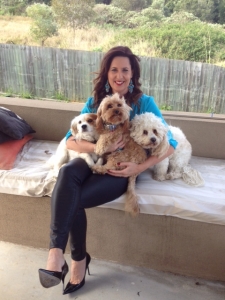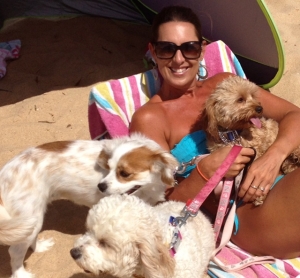 The creation of this separate day emphasizes the respect for all moms and their right to showcase the love of their kids – fur or not. In 2018 Dog Mom's Day was officially listed on the National Day Calendar.
Dig created this day to celebrate and thank the dog moms who dedicate their love and support every day to their dogs. It's a different, special, and visceral love that deserves its own day to be recognized and appreciated. Every year, dog moms are reprimanded for celebrating their motherhood on Mother's Day. Dog Mom's Day will be a day truly dedicated to the dog moms, foster dog moms, and future dog moms.
Who is Dig? Dig is an iOS dating app for dog lovers and dog owners. If you're lucky enough to own a pup, you know that things never work out with someone if they're not as into your dog as you are. Dig founders Casey and Leigh Isaacson built the first dating app that connects dog people based on what's most important to them. Dig has unique features to help plan a dog-friendly date, features a daily deal from pet companies, and promotes rescue and foster groups at all Dig events. Learn more about Dig at DigDates.com.
https://childfreehappilyeverafter.com.au/wp-content/uploads/2020/05/photo9-rotated.jpg
640
480
Tanya Williams
http://childfreehappilyeverafter.com.au/wp-content/uploads/2018/08/173465.ba2cf34f29fac3b72cc14b2877984e59.jpeg
Tanya Williams
2020-05-08 14:12:27
2020-05-08 14:12:27
National Dog Mum's Day